Break Free of
Codependency Forever!
Learn how with Grace Wroldson 
Transformation Coach &
Award-Winning Author
of 5 self-help books available on Amazon.
Co-Parent with
a Narcissist and
Have Peace!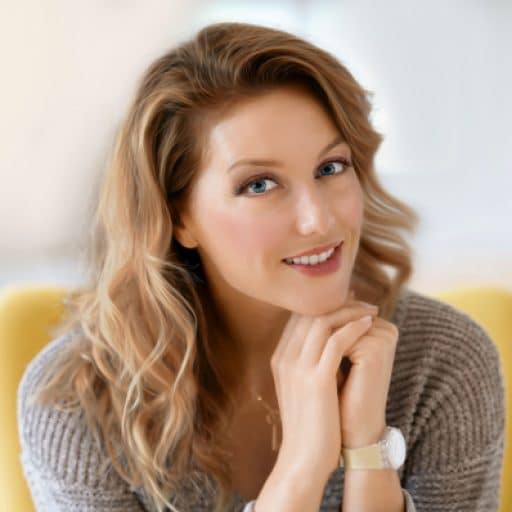 Grace W. Wroldson
Award-Winning Author, Transformation Coach & Strategist
Grace helps women break free of codependency forever! She is a codependency recovery expert, and success strategist for mothers in high-conflict family court battles – helping mothers who are forced to co-parent with a narcissist!
"As a women's self-help author, I am committed to offering free and affordable resources to women who are struggling with loving an alcoholic, and/or mothers co-parenting with a narcissist in a high-conflict, family court, custody battle." 
"Get my valuable survivor wisdom!"
FREE Zoom Support Groups
FREE chapters of my books (See  my YouTube!)
FREE helpful PDFs
FREE monthly newsletter
FREE blog
FREE inspirational posts on Facebook, Instagram, Twitter, Pinterest, Goodreads (Follow me!)
NEW: Self-Love Solution 3-week E-Course!
Support this self-published, self-help author!
Grace provides free resources to women and mothers to those who reach out. By becoming a patron you help Grace's mission and get first-look access to blogs, FREE PDFs, exclusive coupons for online courses, podcasts, webinars, and video trainings by donating as little as $1-$5 per month via Patreon. Please give below!

Do You Love an Alcoholic?
Are You Co-Parenting with a Narcissist?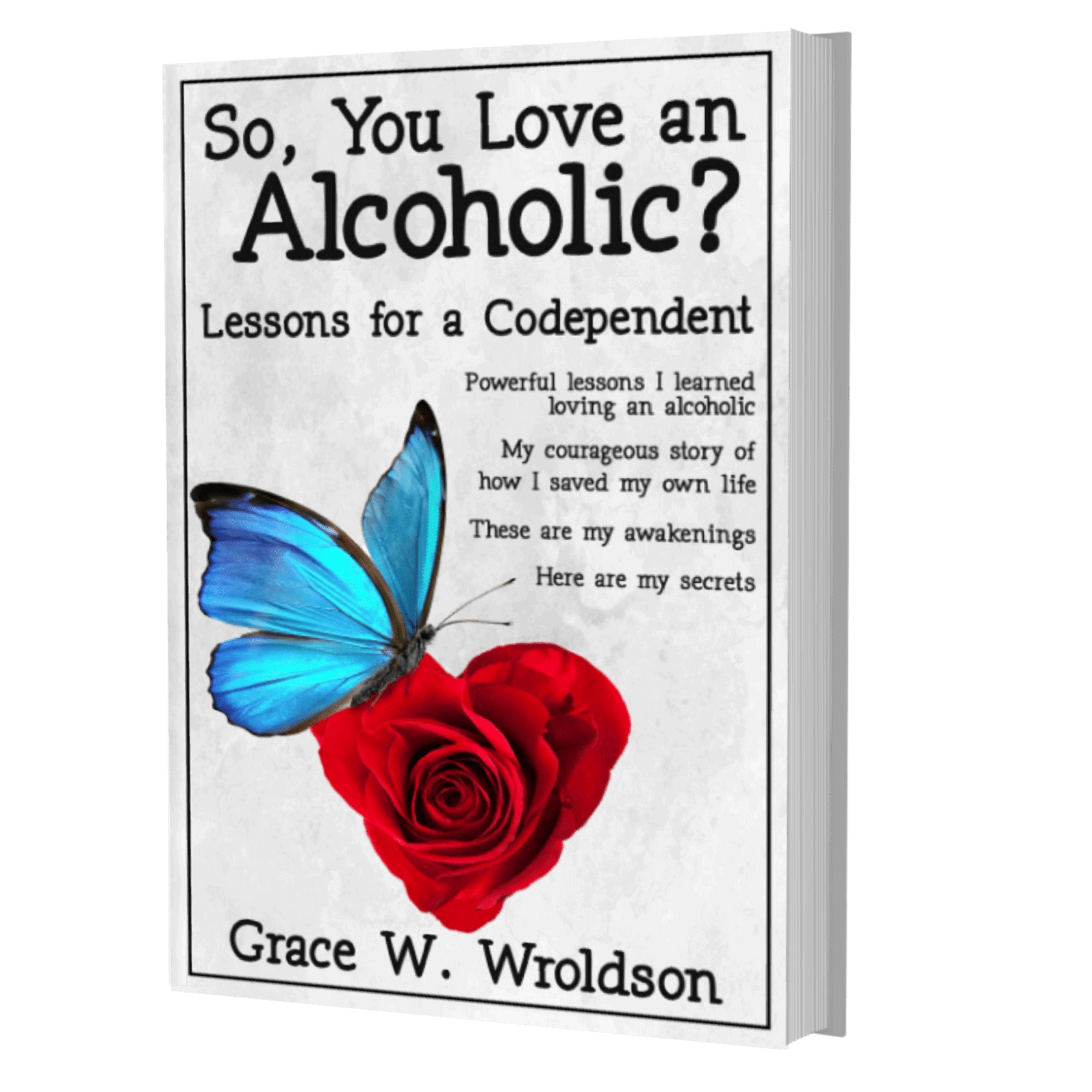 So, You Love an Alcoholic?
Lessons for a Codependent
Do you love an alcoholic? You are not alone! There's healthy love, and then there's painful love. If you are in a relationship with someone with a drinking problem, then you probably find yourself suffering right alongside them. . . watching, begging, pleading, caring, crying, and helping—yet, to no avail. The fact is, we lose ourselves trying to save them. This book contains 25 must-learn lessons for someone wanting solutions, happiness, and a better, alcohol-free life. Journey with Grace through her hard-learned lessons as she shifted her focus away from the alcoholic relationship and toward her own recovery. Grace teaches us that you must learn to take care of yourself before taking care of others. Learn that the ultimate solution for this problem is self-love through gaining self-respect. Follow her, step-by-step, into your own personal transformation by gaining valuable wisdom through her experience, strength, discovery, and hope.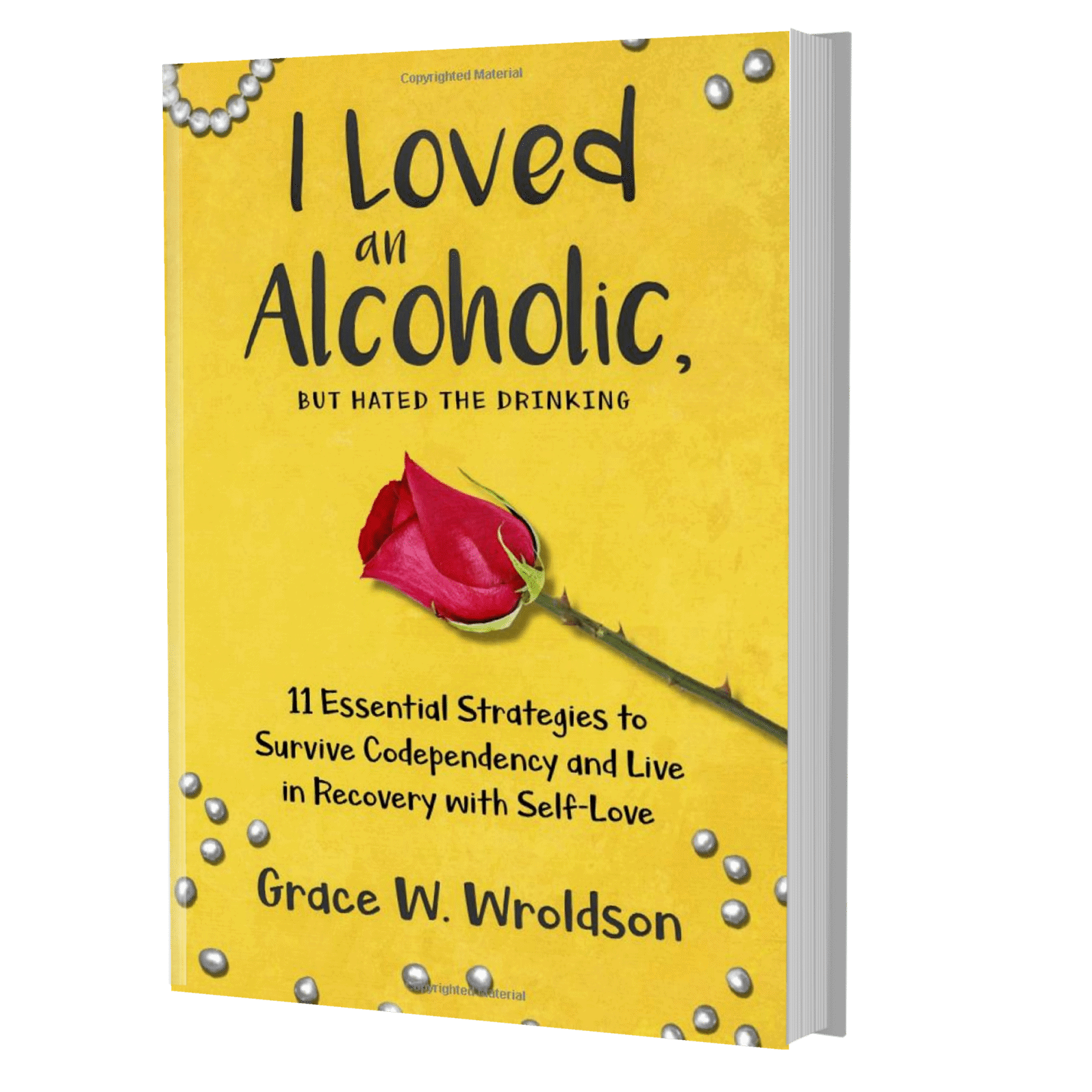 I Loved an Alcoholic, but Hated the Drinking

11 Essential Strategies to Survive Codependency and Live in Recovery with Self-Love
Breaking her silence, sharing her success, in Grace's second book, she gives 11 essential strategies to survive loving an alcoholic—sharing what she calls "the self-love solution."
What Can Self-Love Do For You?
"Have you ever loved a person so much that you stopped loving yourself?"
Love—beautiful in all its glory—can sometimes be a terrible thing. Love tainted with alcohol and laced with codependency can easily turn beauty into despair. Grace W. Wroldson found herself caught in a war. She realized that she loved an alcoholic, but in exchange she gave up loving herself. Rather than continue to seek help for him, instead, she sought help and healing for herself. To save her own life, she called forth a wrath of self-love.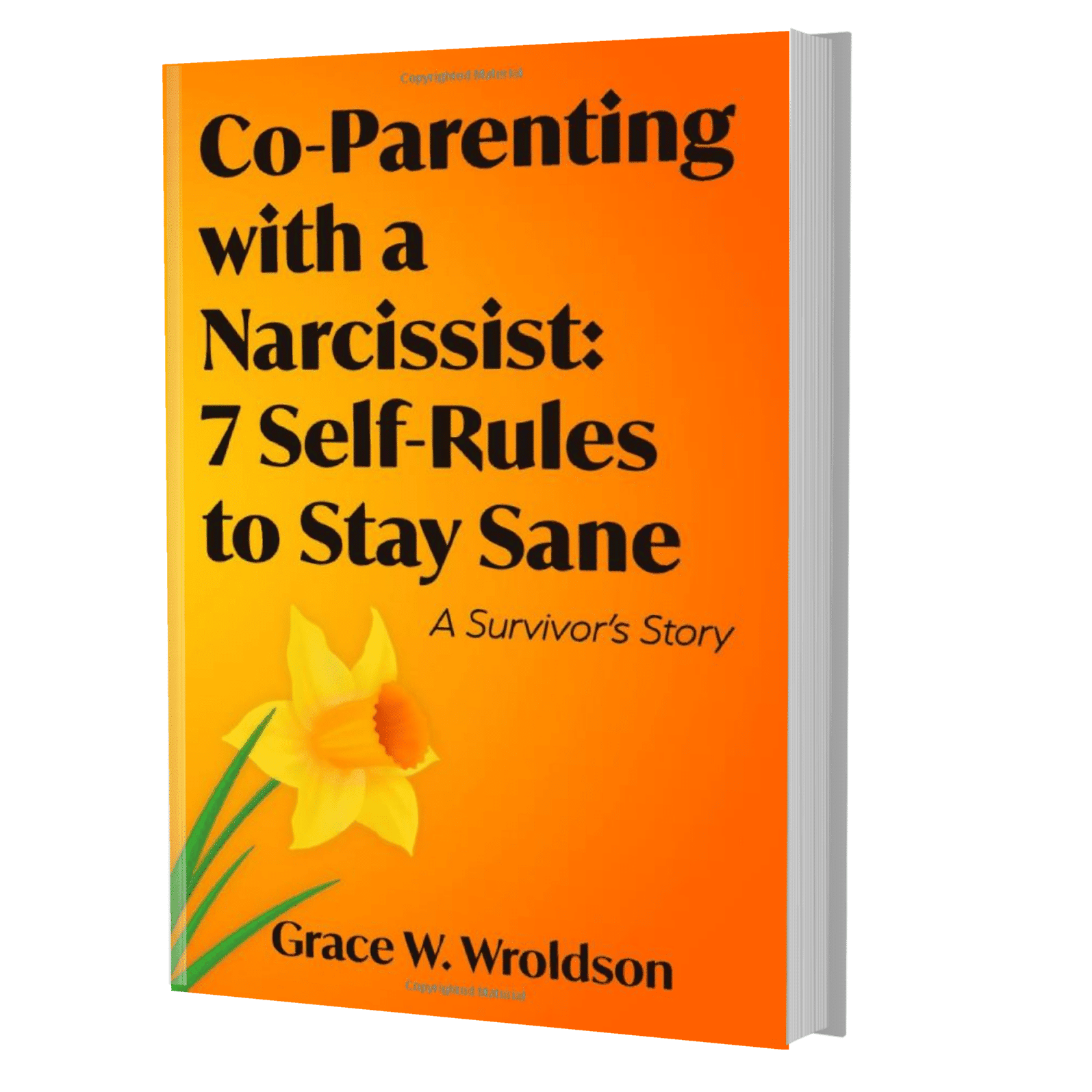 Co-Parenting with a Narcissist:
7 Self-Rules to Stay Sane
Supported. Stable. Strong. Sane. Serene. Smart.
To repair my life, I identified 7 guiding principles that I call "Self-Rules." This book is a survival guide for overcoming the seemingly impossible parenting dilemma. I share my powerful insights and first-hand experiences with you. My hope is that you will find validation, emotional support, and encouragement on your journey to become the best person and parent that you can be.
How-To Fight a Narcissist in Family Court and Win:
Super-Smart Strategies for Success
Are you trying to co-parent with a narcissistic ex? Have you found yourself in the war zone of Family Court? (These are two common problems that tend to go together like a hammer and nails.) Are you stuck in a legal battle where your ex uses the system as a sword? Do you need a how-to guide for both your heart and mind? Is there anything more stressful than being in Family Court? You can learn valuable lessons from a battle-scarred warrior-woman on the front lines of the U.S. Family Court. Author Grace W. Wroldson has been writing to spare mothers the same pain and trap she got caught up in for a decade. So, if you are on a mission to save yourself and your children from the toxic abuse of a narcissistic ex, the principles that these Super-Smart Strategies are based on will help you get back up on your feet again. They are also designed to keep you standing there! Activate your strategy mind-set with this book today!
Get Grace's Survivor Wisdom!
Love an alcoholic?
Whether you're just beginning your journey of leaving an alcoholic relationship, or you're in the middle of one and need encouragement, Grace can help you figure out the next steps to take. Book a Support Call today!
Co-parenting w/ a narcissist? In a custody battle?
If you are attempting the impossible of co-parenting with a narcissist or stuck in a family court battle, Grace can be your emotional support, team member, and strategy partner! Book a Support/Strategy Call today!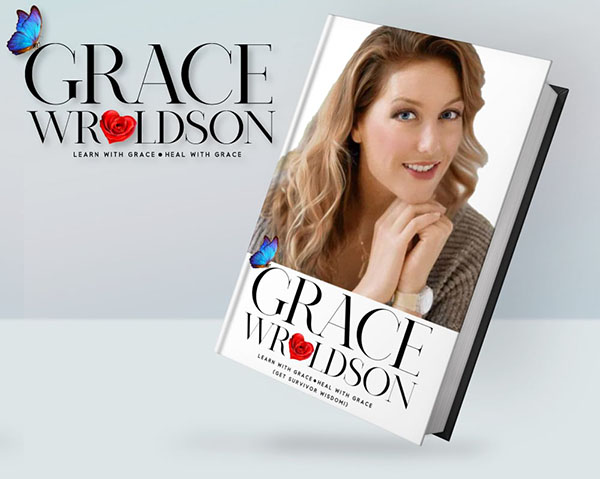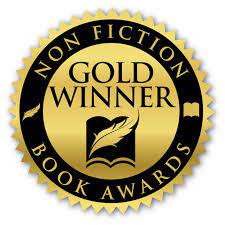 What Do We Do As Moms When Dealing With a Narcissistic Ex? Hi, I am Grace. The author of several books on Amazon specifically for moms who are forced to co-parent with a narcissist or are stuck in a...
read more